Select your and flange size
1.Use a ruler and measure the base of your nipple.
2.Add 3mm-5mm to the measurement.
Example:
Measurement is 21mm.
21mm+3mm to 5mm
=24mm to 26mm
Your recommended flange size is 24mm to 26mm.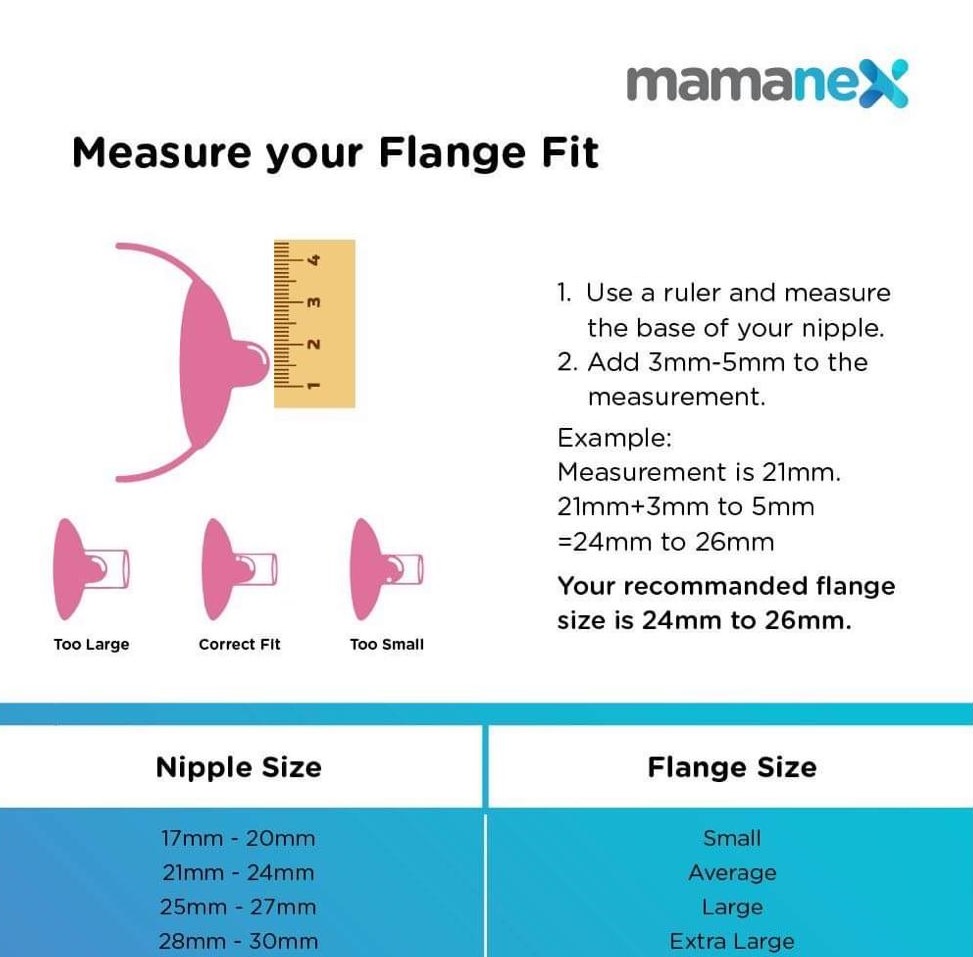 Signs of flanges that are too small:
Bruising at the base of the nipple
Cracks at the base of the nipple
Skin breakdown from excessive friction
Trouble removing milk
Often, but not always (elasticity is a factor here), the damage will be isolated to the nipple as the areola can't be pulled into the flange at all.
If your flanges are too large, your areola will be pulled into your pump breast flange tunnel, which can cause discomfort, as well. It's also possible that your areola won't receive enough stimulation, which could cause delayed onset low milk supply.